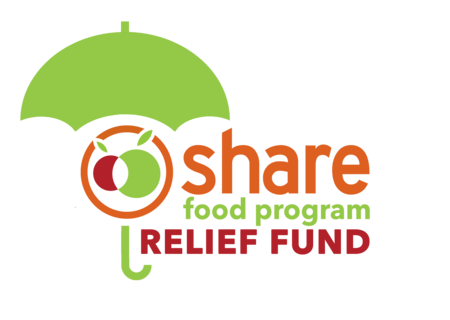 There is no foolproof way to predict when a new emergency will overwhelm our communities, but we do know that Share Food Program will always be here–on the frontlines—working to provide nourishment to our neighbors in need, especially when they need it the most.
And now, Share Food Program is creating the Share Relief Fund, enabling and empowering us to quickly respond to the most urgent food needs of our neighbors when emergency strikes and hunger spikes.
Over the last year and a half, we've witnessed an onslaught of public health and refugee crises, environmental calamities, civil unrest, economic downturns, and humanitarian disasters.
We've also seen what we can do together to face these challenges and feed more families, children, and seniors than ever—one million people each month.
When the going gets tough, Share Food Program gets going. Join us in the fight against food scarcity, help us feed people in their hour of need. Donate to the Share Relief Fund today.
---